Do You Come Home From Family Vacations Feeling Refreshed?
This is a True/False question.
Vacations are relaxing and you always come back feeling refreshed. True or False?
My answer would be mentally I am refreshed. Physically I'm still tired. I don't know why I'm surprised. I've been tired since 1981 (the year child number one was born).
Anyway, at the risk of boring you to tears I am about to share some photos with you of our family vacation. If you choose not to view them all that's okay, just don't tell me and I'll never know.
My guys on our way to dinner. These steps led up to where we stayed. The name of the resort was Palmetto Dunes and it's on Hilton Head. Beautiful place!
Here are two of my gals (the little one was in the car already). We teased them about dressing in black and white. Rachel, my daughter is dressed as the Evil Twin and Jessi, Justin's girlfriend, is dressed in white. We called her the Good Twin. They got some stares wherever they went. Pretty gals!
Me acting goofy. This store had a bear inside and one outside. Tune in next Wednesday for more bear pictures.
One night we played miniature golf. Abby went from saying "I don't know how to play," to "Nana, can I help you get your ball out of the water?"
This was in Myrtle Beach. They have a new Boardwalk just built last year. It has restaurants, shops and rides for the kids. Here is Miss Abby driving her car. She's perfected the beauty queen wave and waved at all her adoring fans as she rotated round and round.
Look closely and you will see that she has handcuffed herself to the beach umbrella. I tried it too when it was time to go home. They had to drag me off the beach!
The last night we were there we went on a dolphin cruise. This is a picture of the dock and the boats where we left.
We saw more expensive houses on the cruise than we did dolphins. One had just sold for 8 million dollars. A little beyond my budget.
This is a dock and and the statue you see is a replica of the Statue of Liberty. These folks own this small island. They have a mansion and a smaller mansion for the caretakers. Those are the only two buildings on the island and there is no road to it, only a dock. They are from New York and bought the island years ago for about 700 thousand. No one knows how much the houses cost. Guess how many times a year the owners visit? At the most 5 weekends a year!
By the time we finished our tour and got back to the dock it was dark. Beautiful, isn't it?
It was a great vacation! Thankful we got to go and thankful we got back home safely!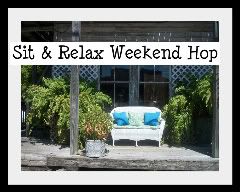 &nbsp

Central on Dwellable